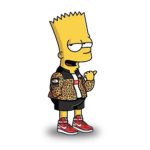 The sharp eyed among you may have noticed my blog looks a bit different today. I think I'm known as a stylish and contemporary kind of guy ?, but this style update was totally forced on me. The company who make the software for this blog decided to phase out some of their older products, so I've had to switch to one of their newer websites.
Now I've made the change this site is more 'responsive', meaning it adapts to different screen sizes better (i.e. phone/tablet/laptop). That's good, but it was a lot of hassle transferring. Maybe it was time for an update though and the look of the new site is growing on me. For those who wish to reminisce about the good old days there's a picture of my 'old' blog below.
Sorry about the lack of updates recently. As well as this blog software issue I've been working on an EDS fundraising project which is taking a lot of time, so my usual moany blog posts have had to take a back seat ?. The fundraising is for some medical research and you'll be hearing a LOT about it from me in the coming months…
Thanks, Ceri.